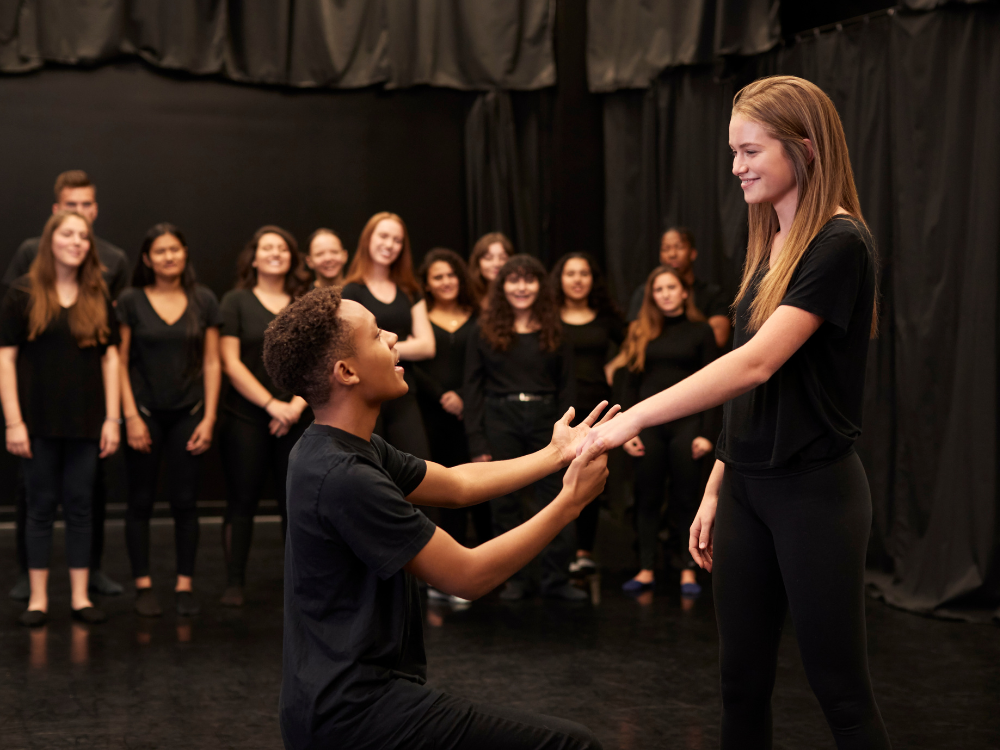 We're back with you today to discuss some of the incredible part-time opportunities VADA can offer its students! Part-time programs can be the perfect solution for busy actors who need flexible ways to incorporate training into their schedules. Keep reading for more information about what part-time options you can choose from at VADA!
This class requires a previous history of on-camera training. It allows students to further hone their audition techniques and provides a deeper understanding of auditioning and casting processes. The focus is on shows that are currently being filmed in Vancouver, British Columbia or soon will be filming.
The training closely mimics what students would experience in a real-life situation, providing them with an accurate timeframe in which to prepare before then filming a scene, providing notes for that scene, and making the necessary adjustments based on those notes. Students will also have the chance to take a copy of their footage home to study and review at their leisure.
Here is where students will learn various techniques to allow them to analyze scripts. The subtext and underlying emotions of a scene will be explored, and various dialogue exercises will be utilized. Students will have the opportunity to take their acting to the next level by learning to break scenes down independently and empowering themselves by making their own choices to enhance their stories.
Students will also be paired up to memorize and develop scenes together. Various aspects of these scenes will receive individual attention and feedback so that every layer of each student's performance is strengthened.
This is where students will be taught how to manage their own careers while they also develop their skills as performers. The business aspect of the entertainment industry is something that is very often overlooked, so VADA wants to ensure that students have the crucial opportunity to focus on tools like action plans and the discipline it requires to continue improving in their skills and techniques.
This is a program that wants its students to achieve whatever their goals might be. Here are some of the great components of the program that students can look forward to:
–Deeper understanding of the business: This component teaches students how to get specific in developing a brand for themselves that is marketable, and then shows them how they can sell that brand within the industry.
–Studying scenes: This component is hands on and allows students to perform in contemporary scenes (from both films and plays) so that they can be directed and therefore hone their skills.
–Audition techniques: Here is where students will focus on audition skills meant to be used on camera. This is how VADA students will learn how to best stand out among other potential performers at auditions.
–Setting goals: This is an extremely crucial skill that so many tend to neglect. This component teaches students how to set specific goals and then assign them timelines that are realistic and attainable.
If you're the type of person who entertains others with impressions or funny voices, or if your friends are constantly telling you that you should be on the radio, then this VADA program might be exactly what you're looking for. Over eight weeks, students are taught the foundational concepts of voice over training and will have the opportunity to explore what their voice can do. This is the perfect program for anyone who wants to break into the world of voice work for things like cartoons, video games, film, and more, and it is geared towards those who are total beginners.
Techniques in this program cover everything from simply warming up your voice to make the most of it while also protecting it, to character development and auditioning for voice work.
So, there you have it! Another great list of part-time programs you can take at VADA. If anything you see here has you excited, don't hesitate to contact VADA today to find out more!