Intro to Voice Over Certificate Program
Get the Skills to Become a Voice Over Professional
Are you always experimenting with different types of voices? Do you find yourself constantly mimicking the voices of actors on your favourite shows, cartoons and animations? Have you ever been told, "You have a great voice. You should be on the radio or do voice over narrations or animations!" Instead of just blowing off the compliment, why not look into what it takes to do professional voice over work?
Some people are lucky enough to be born with a silky, smooth voice that deeply resonates with people or a quirky, funny voice that's perfect for animations. With the right training, you can learn how to find your voice and develop it for use in paid opportunities in voice over for TV & Film, animations, commercials, narrations, video games, and e-learning tutorials/classes.
8-week, part-time Intro to Voice Over Certificate is a hands-on program involves basic fundamental voice training and exploring your vocal range, to help you develop confidence when approaching auditions with a deeper perspective of how you can apply yourself to the industry. Success in voice-over requires training, understanding what clients needs, and how to deliver that in your performance.
Introduction to Voice Over is aimed at ground-zero beginners and actors looking to broaden their employability. You'll learn warmups to prepare your voice, body, breath and mind while understanding the ins and outs of Commercial voice work working with up-to-date industry-standard scripts.
Classes help you find your voice and its power and teach how to build a character from the essentials and prepare it for the mic. Instruction includes mic technique, character voice exploration and how to audition for Commercials, Corporate and Animation VO (Voice Over). Working with up-to-date animation scripts, you'll break down commercials and animations, so you feel confident for when you get on the mic.
You'll learn to analyze your recordings to identify where to improve and find out about essential gear to create your own low-cost setup and empower yourself. By the end of the course, you will have a collection of your work that you can take away as a Voice Over demo reel for use in your professional package.
"VADA alumni are often seen at my auditions, and the confidence they have acquired through their training never fails to set them apart from the crowd when it comes to booking the job. Talent may be something an actor is born with, but confidence and professionalism are learned. VADA is an excellent place to learn these skills." Sean Milliken - Casting Director, Sean Milliken Casting
Request Program Information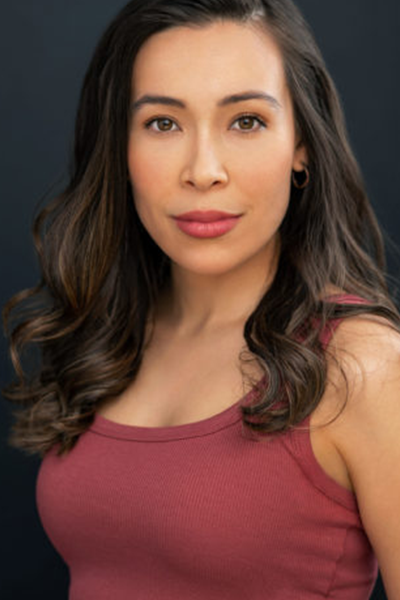 Jessica Garcie has been acting since her formative years in high school, graduating with honours in theatre. After earning her Diploma in Acting for Film and Television, she signed with her first agent and booked her first professional acting job in Voice Over. Jessica has extensive training in improvisation at Second City Theatre, Vancouver Theatre Sports and Blind Tiger, while continuing to train throughout the lower mainland in theatre, film, and voice over.
Jessica's work can be seen on networks such as CW, Hallmark, ABC, HBO, CBS, Netflix, Paramount Players and Fox on hit series such as The Good Doctor, Batwoman, Firefly Lane, Away, Riverdale, Charmer, Altered Carbon, Luciferand others. She has also worked on many commercial projects that have aired nationally and internationally with clients such as Dell, Shaw, Nissan, Snuggle, Hallmark, FedEx, Culturelle to name just a few.
Current course is now SOLD OUT
Now accepting pre-registration for upcoming course dates
Instructor: Jessica Garcie
Fee: $547.62 + tax = $575.00 (CDN)
Request Program Information