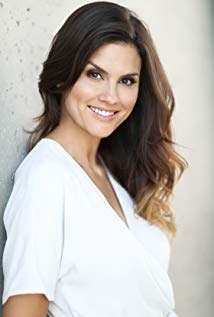 Anita Brown started her career in 2000 with a minor role in the film My 5 Wives and soon afterwards made an appearance in an episode of Pasadena: Henry's Secret. Her next opportunity occurred in 2001 when she appeared in the TV series Dark Angel: Gill Girl in which she played the role of Gill Girl. 
She earned her first film role in 2003 in the film A Guy Thing, and later that same year appeared in a number of TV series including The Lone Ranger, Just Cause: Dying to Be Thin, Stephen King's Dead Zone: Plague and Jake 2.0: The Good, the Bad, and the Geeky. In 2005, Anita appeared in the hit TV series Supernatural: Skin and Da Vinci's City Hall: Zero to Sixty Pretty Quick. This was followed with appearances in Godiva's: Champagne Kisses and Whistler: Meltdown.  In 2007 she appeared in the TV episode "Psych: Zero to Murder in Sixty Seconds and Supernatural: Wishful Thinking. She has also appeared in TV series Rush, iZombie, Timeless. UnREAL and Life Sentence.
Anita made her second film debut in 2010 with the The A-Team, and followed this up with small roles in the films Star Trek: Beyond (2016) and most Fifty Shades Freed (2018).
TV Series
2018 Life Sentence, UnREAL
2017 Timeless
2015 iZombie
2014 Rush
Movies
2018 Fifty Shades Freed
TV Movies
2016 A Firehouse Christmas, Love by Chance
2015 Murder, She Baked: A Plum Pudding Mysery