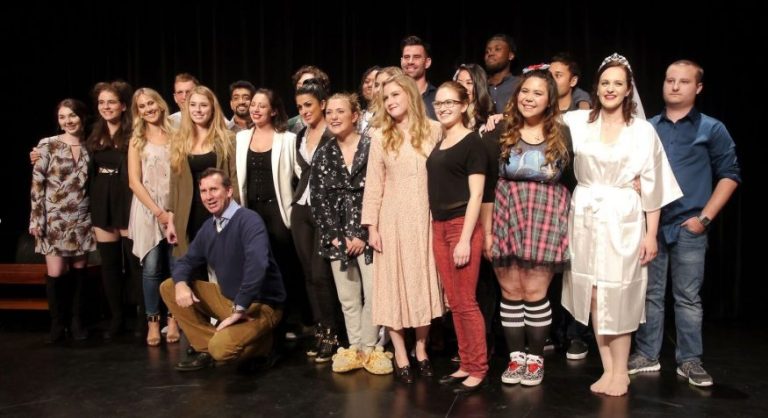 VADA was originally founded in 1999. In its beginnings, the school offered only part-time classes. Over time the demand for classes grew, ultimately resulting in a full-blown academy with an entire faculty and studio..
With the mounting success of VADA graduates, the school expanded into a downtown studio on West Pender Street which was much more suitable as it boasted a little theatre and a light grid. Unfortunately, in 2003, a fire in the adjacent building caused enough damage to the downtown studio to force a move.
For the next two years, VADA resided on Hamilton Street in a bright, colorful and aesthetic 40-seat studio which was a beauty of a space in which to work. In the following years, VADA's reputation grew, and by the summer of 2005 the Hamilton studio was bursting at the seams. With the Dramatic Arts Program (DAP) filled to maximum capacity, and VADA's vision to expand even more, VADA moved yet again; this time planting itself into the heart of downtown Vancouver at 900 Helmcken.
Since its founding, VADA has trained thousands of actors who have come from all over the world. The techniques and training methods used are unsurpassed, and the results show in the success of our graduates; many of whom can be seen on mainstream television, feature films and commercials.
See What Makes Us the Industry Benchmark for Actor Training
80%
of our students achieve professional represenation within six months
Vancouver Academy of Dramatic Arts (VADA) is here to help you achieve your goals as a professional actor. The first obstacle to that is getting proper representation by a licensed Talent Agent. Since 1999, VADA has the highest actor/agency placement in the country. We boast that on average 80% of our students achieve placement on an Agent's roster within 6 months of graduation. That means you will be going to auditions for paid professional jobs in a very short amount of time.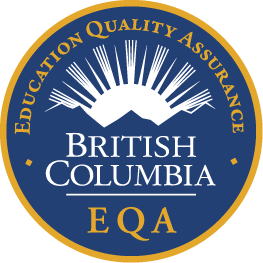 When you attend an accredited institution, you are attending a school that has undergone a rigorous process that evaluates educational quality. It's not easy to become or remain an accredited institution. The rules and regulations are strict, precise and designed to protect students. Here are some of the benefits:
This was an amazing experience! I feel like I have learned so much and I loved that we were able to work with a variety of instructors. This has completely changed my life. I feel like I've grown so much in the last two weeks. Thank you VADA!
How Do We Do This
VADA sets the standard for outstanding training of actors and actresses. Every staff member who works at VADA is also a professional performer. That means every single person brings a wealth of knowledge and awareness to the studio. There is not a week that goes by where one of the staff is either on set, auditioning or preparing for a professional interview. Simply put, at VADA we teach by example.
What is it Like at VADA?
Many previous students claim VADA feels like a tight-knit family. There is a comfort here, where people can be their true selves and express themselves without judgment or criticism. The laser-focused dedication of the staff, coupled with an industry-driven curriculum makes VADA the premiere choice for any serious actor. VADA currently has two spacious studios, a taping room for auditions, generous props, and ample administrative space, making it the pinnacle of excellence.
Who Has Trained at Our Studio?
People from all walks of life have attended VADA to improve their acting. Many of our alumni went on to become celebrities and have hugely successful careers. Others have used their training at VADA to move them into other avenues of show business. Over the past 15 years we have had Writers, Producers, Directors, Stunt Performers, Singers, Dancers, Athletes, Comedians, Talent Agents, Casting Directors, Editors and Acrobats come through our doors to help improve their understanding of the craft of acting.
What is Our Approach?
It is a varied array of techniques and methodologies. We have taken modern and contemporary perspectives and expertly blended those with the classic acting technologies of the past. We pull from modern-day master teachers to the classic techniques from Hagen, Stanislavsky, Adler, Laban, Alexander, Meisner and countless more.
Who Can Do This?
Almost anyone. We have an open-door policy for all who want to act. VADA welcomes all artists who want to improve their skills. We have no strict entrance exams or interviews. In short, we love acting and anyone who wants to join is welcome to.
Ideal Location
Vancouver is an ideal place for one to have a thriving acting career being that it is the third largest film production center in North America. With hundreds of millions spent on TV, Feature films and Commercials each year, there is no better place to apply the skills VADA teaches. Simply put: Vancouver is teeming with opportunities for actors.
We Help You Get Your Career Started!
Here at VADA, we pride ourselves on our ability to help our students get their careers started. Staff regularly post Open Call Casting opportunities for students to take part in Students Films, Indie Films, Short Films, Commercials, Feature Films, Corporate Videos etc. to make connections with up-and-coming as well as established people in the local production industry. We also work with our students to assist in preparing their professional packages to ensure they are presenting themselves as professionally as possible to the industry to have the best chance at success and provide guidance on which agencies to apply to.
Request Program Information