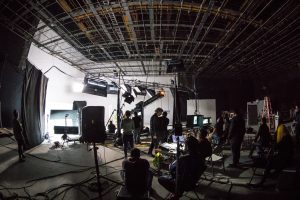 Vancouver is the 3rd largest film production centre in North America (2nd largest for TV pilots). The city, nicknamed "Hollywood North," experienced yet another record-breaking year for film and television productions. In 2018, a total of 450 productions were filmed in the city, which spent over $3.4 billion in British Columbia, creating employment for over 60,000 workers.
A total of 110 feature films were produced in Vancouver in 2018. One of the largest productions was 20th Century Fox's Deadpool 2, which generated over $100 million to the economy over 80 days of filming in Metro Vancouver and Victoria. The production employed over 3,000 local cast and crew.
Likewise, 20th Century Fox also shot War for the Planet of the Apes, which was filmed in both Vancouver and Tofino. Kamloops' Joel Whist, the movie's Special Effects Supervisor, earned an Oscar nomination for the film. This movie contributed $81 million to the BC economy over 180 days of production.
When originally looking for a city to shoot this film, Vancouver had the most attractive elements including an active and supportive film-friendly city staff, amazing locations, and well-experienced local crew.
A single studio is responsible for seven productions that film in Vancouver. Warner Bros has made Vancouver its hub for television productions, employing over 2,400 local cast and crew for Arrow, The Flash, Supernatural, iZombie, Supergirl, The 100 and DC's Legends of Tomorrow. In 2018 alone, over 22 TV programs, 164 Series, and 112 Movies of the Week were filmed in Vancouver.
Buoyed by the low Canadian dollar, generous provincial tax credits, and the strong local talent and film infrastructure, the city's film industry will likely continue to grow. Vancouver is projected to lead the country in economic growth for another five years. Companies in Hollywood, London, Europe and China continue to view Vancouver as the top destination for servicing the global industry.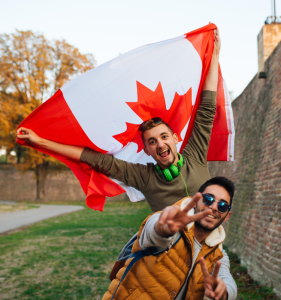 Canadians are known across the globe for their hospitality and friendliness and "Vancouverites" are no exception. Living on the west coast breeds a certain type of laid back and warm culture. The people of Vancouver are friendly, open, and helpful and the city is full of diversity. One of the most picturesque cities in the world, Vancouver is encased by the North Shore Mountains, which offer skiing in winter and are easily accessible within 30 minutes drive from downtown. Whistler Resort, which offers world class skiing, is only a 1.5 hour drive away via the Sea to Sky Highway. Vancouver is a cosmopolitan city. If you're not into the Great Outdoors you'll find that downtown has everything from five star hotels, trendy restaurants, extensive shopping possibilities, theatres, art galleries, concerts, sporting events, and nightlife.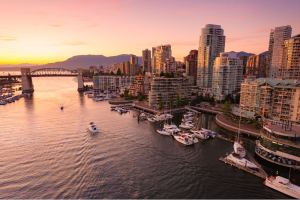 One of the main attractions for the film industry to choose Vancouver as a shooting location is that the city enjoys 4 distinct seasons of mild weather, and each season provides its own natural beauty. You may have heard that it rains often in Vancouver. Well, truth is Vancouver is a rain forest, and the rain is needed to nourish all of the beautiful greenery found throughout the city (and it keeps the city so clean). On sunny days, however, the city is simply gorgeous. During the summer months (June-August) there is hardly any rain and beaches are packed with sun worshippers, while Spring sees the city filled with colourful flora and cherry blossoms everywhere. Autumn arrives in October and November and provides a picturesque array of colours as the leaves start changing. 
Get in touch with one of our career counsellors today! 
Request Program Information