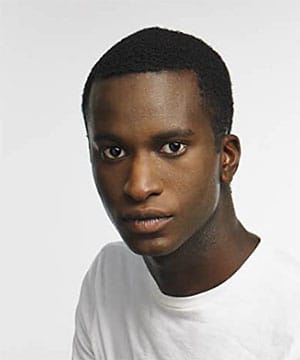 Alex graduated our Dramatic Arts Program Diploma in March 2012. He successfully auditioned and earned a spot in the school's Showcase event, winning First Place with his monologue and Third Place with his scene. His performance left a lasting impression on the many talent agents in the crowd, and afterwards he was quickly signed by Carrie Wheeler Management.
Soon after signing he booked his first role, a commercial for Verizon Wireless, this was closely followed by a great role on "Rogue" and a role in the feature film "Grave Encounters 2". HIs work on Grave Encounters 2 gave him the chance to work with fellow VADA grads and classmates, Justyn Shippelt and Howie Lai, all within months after graduation.
Alex has been extremely busy since that time booking recurring roles in "The Returned" and is featured in "Truth & Lies". He has booked semirecurring roles in TV Series such as, "Once Upon a Time". "Almost Human", "Continuum", "The Flash", "iZombie" , "DC's Legends of Tomorrow" and "Travellers".
Here are some of Alex's credits. For a complete list go to his IMDB page.
TV Series
2018 The Hollow (Voice Actor)
2017 Supernatural, The Exorcist
2016 iZombie, Tips, DC's Legends of Tomorrow, Travellers
2015 The Returned
2014 The Flash
2013 Once Upon a Time, Almost Human, Continuum
Movies
2016 Adventures in Public School
2015 Tomorrowland
2012 Grave Encounters 2
TV Movies
2015 Truth & Lies
2014 Badge of Honour
2013 If I Had Wings
TV Mini-Series
2013 Rogue Files: Reparation
Check out some of Alex's work: Demo Reel