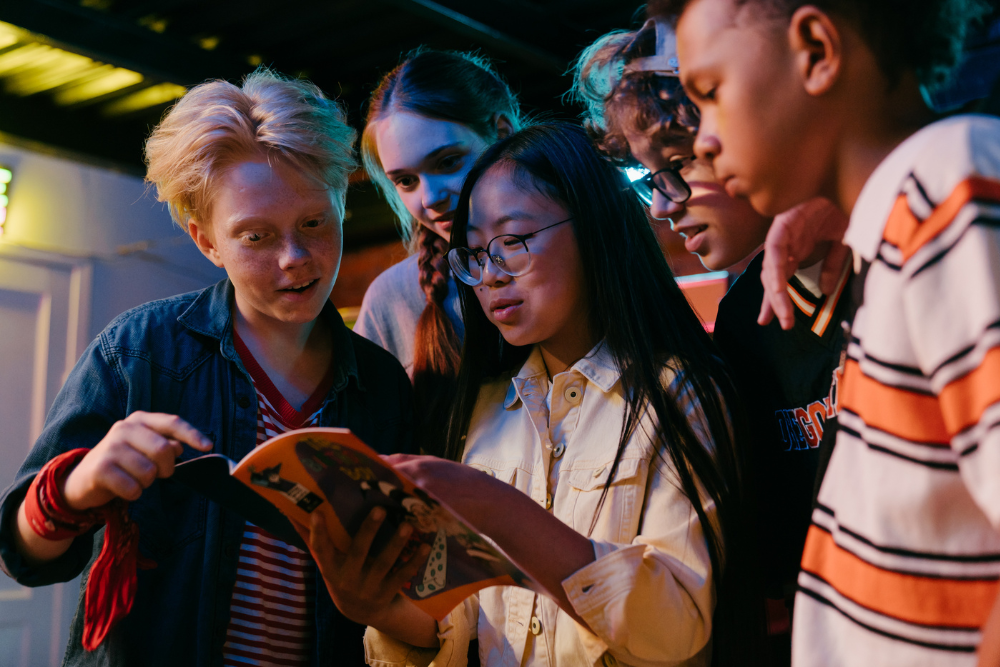 Breaking into the world of entertainment can be competitive and require some hard work and dedication. Getting started early can give you an advantage over other actors. Acting classes for teens provide a great way to get started in the world of acting before attending a post-secondary acting school. Acting classes help young performers explore different genres and styles of acting while providing valuable experience that can help them pursue a career in the performing arts.
WHAT YOU CAN EXPECT FROM AN ACTING CLASS FOR TEENS
At an acting class for teens, students will learn a variety of techniques designed to develop their performance skills and hone their craft. They'll gain confidence as they practice improvisation, scene study, character development and other aspects of on camera acting and theatre acting. Additionally, by working with professional instructors, teens will gain critical feedback on their work. This type of instruction is invaluable when it comes to achieving high-level performances on stage.
ACTING CLASSES FOR TEENS ARE A GREAT SOCIAL OPPORTUNITY
Acting classes for teens also provide a great opportunity for social development. Teens can learn to collaborate and work together as they rehearse and perform scenes. By acting with peers, teens can build important relationships that will last long after the class is over. Additionally, they'll likely make lifelong friends through their shared experiences in an acting class.
CHOOSING AN ACTING CLASS FOR TEENS
It's important to find an acting class that suits a teen's needs and goals. Consider factors such as length of the course, cost, location and instructor qualifications when selecting a program. Make sure to research any potential courses thoroughly before signing up so you know what to expect from the experience. With this information in hand, you'll be sure to find an acting class for teens that's just right.
ACTING CLASSES FOR TEENS AT VADA STUDIOS
VADA Studios offers amazing acting camps for teens! VADA's acting camp for teens is an incredible opportunity for teens to get started on their acting careers before they have graduated high school, which gives them more experience than the average post-secondary acting school student. This can help them feel less nervous about attending acting school in the future and help them to stand out in the crowd as someone with more knowledge of the acting world.
VADA's acting camp for teens is five days long and was created by professional performers. It focuses on acting for both television and film, and looks at important ideas like studying scenes, improv, auditioning (for television, film, as well as commercials), and important techniques for film acting.
VADA's next acting camp for teens takes place from March 20th-March 24th, 2023. For more information on applications, you can visit our website.
Acting classes offer a great way to help teens realize their potential in the performing arts while learning valuable social and performance skills. With these classes, teens can achieve new heights in their craft and make valuable connections in the acting world. So don't wait – check out acting classes for teens today!