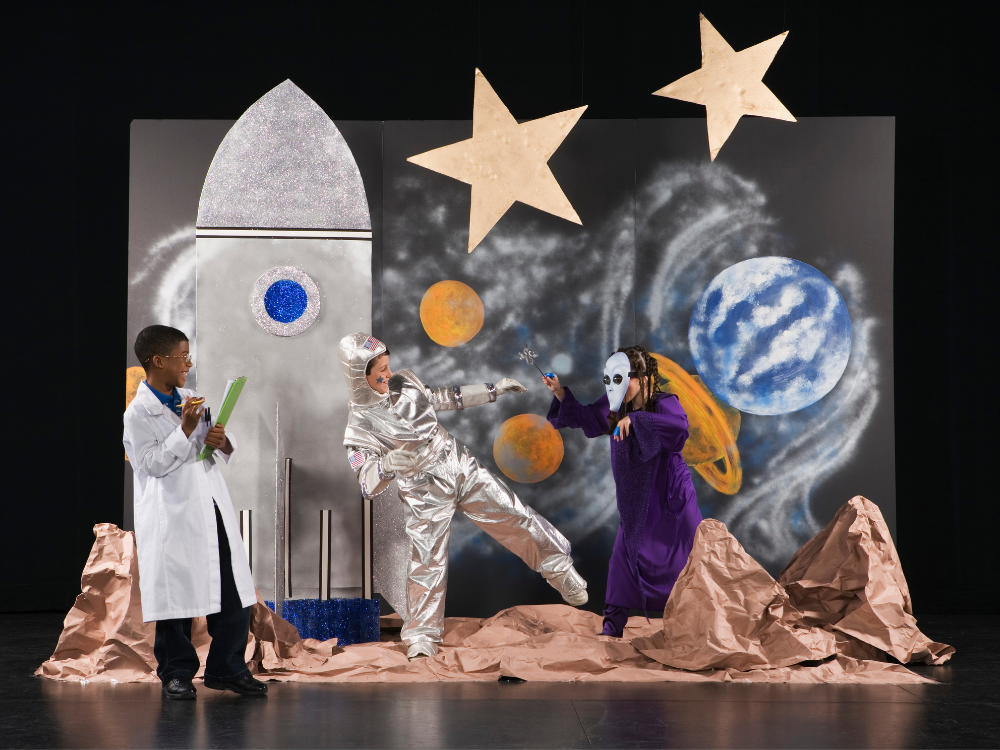 It's never too early to get started on your acting career! In fact, acting schools and casting directors love to see that acting is being taken seriously and is something that was explored at an early age. If you're a youth looking to start building experience in the entertainment industry or the parents or guardian of an aspiring performer, VADA offers some truly incredible opportunities for young people. Read on to learn more about VADA's options for young people!
VADA'S ON-CAMERA ACTING PROGRAM FOR YOUTH
For hopeful performers between the ages of ten and eighteen, VADA offers a biannual certificate in On-Camera Acting! Certificates are earned over twelve weeks, and students are divided into two groups: ages ten to fourteen, and ages fifteen to eighteen. These groupings provide opportunities for students to work with script material that is age appropriate and acknowledges the kinds of experiences and knowledge they have likely acquired.
The three modules that compose this program are:
–Audition Etiquette: Crucial tips and etiquette for auditioning as effectively as possible are covered here. Students will have the opportunity to participate in a simulated casting room experience.
–Scene Study: In groups of two, students will work on specific scenes. Memorization of lines is a must if they want to make the most of this experience. They'll also have the chance to learn more about analyzing characters and how to rehearse properly.
–Demo Reel: This module is an exceptional opportunity for young people. Demo reels are one of the most important parts of auditioning and launching a performing career, and students will be able to create their very own reel during this part of the program.
Before the twelve weeks are over, there will also be a chance for parents and family to see how far the students have come during their time in the program. Scenes that were rehearsed during the program will be performed (this is formatted as an open audition), and a taped version of it will be offered to talent agencies from the area too!
AUDITION CLASSES FOR YOUTH/TEENS
This VADA program lasts eight weeks and focuses on the art of auditioning. Students will have the opportunity to learn from professional and skilled instructors who cover crucial information such as how to most effectively audition, as well as develop characters with strong connections to their scripts. This applies to a variety of roles, including lead and supporting roles and also commercials. This is the perfect way for young people to sample their different choices to decide what best resonates with them and what they'd like to focus on moving forward.
Not only is this program a great way for young people to prepare themselves for a future of attending auditions, it also helps them cope with stressful situations, learn how to think on their feet, and foster a greater sense of confidence in themselves and their abilities.
Becoming part of the entertainment industry can be difficult. It's a competitive field, and casting directors have a lot of resumes and submission packages to go through. For young people who are looking to break into the industry, taking programs before they've graduated from high school can make a huge difference on their resumes. VADA has the perfect youth programs to give future performers a great start.