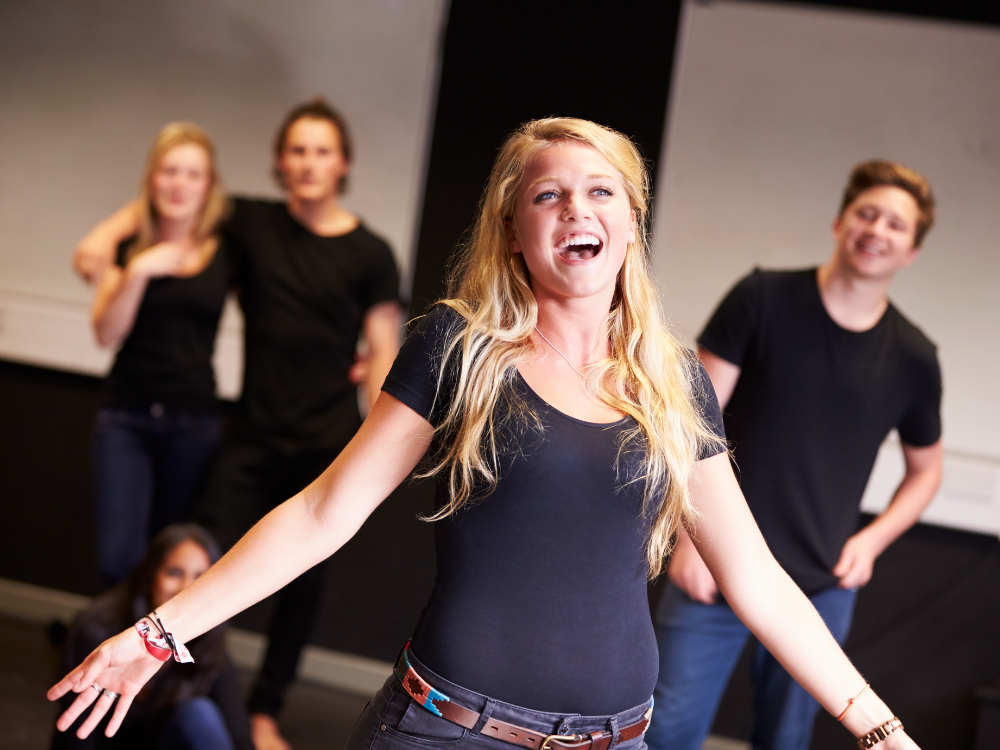 If you're looking for a part-time program that can help you develop your skills as an artist, then VADA Studios may be the perfect fit for you. We offer a variety of part-time programs that are designed to meet the needs of busy aspiring performers. This article is going to take a look at our Intro to Acting and On-Camera Acting programs. Read on for more information!
INTRO TO ACTING: PACE 1
PACE 1, or Pro Actor Core Essentials 1, is the perfect place for beginner actors, as well as performs who have a background in theatre and are wanting to delve into TV and film acting. It explores how to act on camera and studies all relevant TV and film acting techniques so students will get a great idea of what it's like to act professionally. Students will even learn the specifics of acting for commercials so that they have a variety of options available to them when they graduate. This program is the best way for students to become comfortable with on-camera acting and build their confidence in their craft. This program is a pre-requisite for VADA Studios' Intro to Acting: PACE 2 program.
INTRO TO ACTING: PACE 2
Once students have mastered PACE 1, they are eligible to take PACE 2, which expands on the various skills and techniques of the initial program. This next-level course teaches students how to find themselves a talent agent and explores all the essential components of professional submission packages to obtain representation. These packages include things like cover letters and resumes, headshots, demo reels, and much more.
Scenes in this program are broken into more in-depth levels so that students have a stronger grasp of their craft and how they can grow to the best versions of their acting selves. The program ends with the creation of a professional demo reel that can be used when students graduate and venture out into the industry.
ON-CAMERA ACTING INTENSIVE CERTIFICATE 1
While this program is technically a full time course, it is only two weeks long, so it's still a great option for actors who are unable to commit to months-long programs. The program is best suited for someone who wants to start working on camera but already has a background in theatre. The program looks at all relevant aspects of acting on camera so nothing is missed in the training process. Cold reads and techniques and etiquette for auditions are all covered, as well as information about the business aspect of the entertainment industry. Again, this program is full time but takes two weeks to complete.
ON-CAMERA ACTING INTENSIVE CERTIFICATE 2
Again, this program is full time but takes two weeks to complete. Using On-Camera Acting Intensive 1 as its foundation, the program takes students even deeper into technique, exploring concepts such as subtext and the emotions beneath the acting. Crucial skills like memorizing substantial dialogue and self-tape techniques are also covered, and instructors will even walk students through things like goal setting so that they are able to prioritize and focus when it's time to venture into the industry.
These are just some of the many great part-time courses available at VADA Studios! Stay tuned for part two of what VADA has to offer.