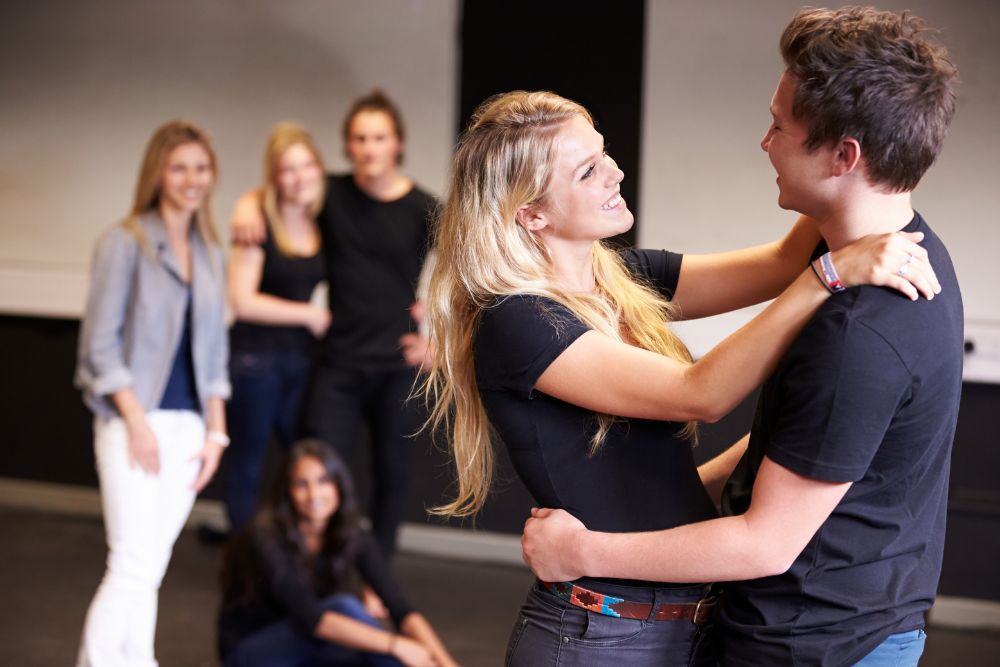 Improv classes for actors of any experience level can be a great way to improve as a performer and expand your repertoire. Improv is a very different kind of acting compared to stage or film, therefore it requires a different but equally important set of skills. In improv classes, you'll learn how to think on your feet and make quick decisions without overthinking them. This can help you become more flexible in auditions and performances overall, allowing you to take on different roles with ease. It also teaches collaboration techniques that will make it easier for you to work well with others when performing or auditioning.
IMPROV CLASSES HELP YOU IMPROVE YOUR DECISION MAKING
Improv classes give actors the chance to practice making split-second decisions while also staying in character. There is no rehearsal or preparation involved in improv, so you need to be ready for whatever is thrown at you in the moment. This kind of flexibility is not only helpful for improv performances but also for other kinds of acting, as well as unpredictable situations in life generally.
Practicing these sorts of techniques helps build trust between actors and directors, which is essential in creating a successful performance. This comfort becomes helpful in other acting situations too. The more comfortable an actor is on stage or during an audition, the better they are likely to perform.
IMPROV CLASSES PROVIDE A FUN ATMOSPHERE FOR ACTORS
Improv classes also offer a fun and relaxed atmosphere where actors can play around with different ideas and find new ways to express themselves. This helps them gain confidence in their own abilities and become more comfortable taking risks when performing or auditioning. By learning how to think quickly and come up with clever solutions on the spot, actors can create characters that are interesting and engaging. Sometimes it is fun for performers to let loose and not worry so much about memorizing scripts. It's a great way for actors to take a break, try something new, and kick back and have a little fun and let their silly sides come out to play.
IMPROV CLASSES PROVIDE A NEW SKILL FOR ACTORS' RESUMES
If you're an actor who has never taken an improv class, on top of being a great skill for you to have, it can also make a great addition to your professional resume. A lot of casting directors like to see that you are well rounded in your abilities as a performer and that you are always looking for ways to improve yourself.
Overall, improv classes for actors of any level can be a great way to build skills, increase confidence, and have fun at the same time. With practice and dedication, you will soon see your talent grow as an actor. So, if you are looking for a way to take your acting career to the next level, consider signing up for an improv class today. You will not regret it!
Good luck and happy performing!