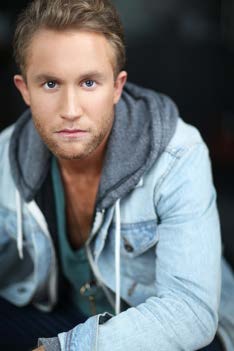 Taylor St. Pierre was born and raised in Kamloops, BC. He moved to Vancouver in 2010 and completed our Two Week Intensive Certificate Program (now called the On Camera Acting Intensive).
Taylor spends most of his time in Vancouver, but has worked across Canada in British Columbia, Calgary and Montreal. Some of his roles have included "The Flash", "Supernatural" and "Hell on Wheels".
Taylor plans to spend time in New York in the near future.
Here are some of Taylor's credits. For a complete list go to his IMDB page.
TV Series
2017 The Arrangement, Somewhere Between
2016 Supernatural, The Flash
2015 Ties That Bind
2013 Hell on Wheels (3 episodes), Untold Stories of the ER
Movies
2017 Dead Shack
2016 The Orchard
TV Movie
2017 Last Night in Suburbia, Miss Christmas
2015 A Mother's Instinct
TV Mini-Series
2014 Ascension