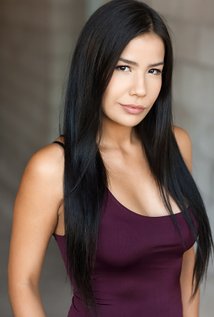 Shayla Stonechild has been acting, dancing and modelling since the age of six. She graduated from our Dramatic Arts Program Diploma in 2014 and was  cast in the TV Mini-Series "Klondike" the same year.
Most recently she booked a role on the soon to be released sci-fi thriller "Incontrol". Shayla has an extensive performing arts resume and has been very involved with promotional modelling for the past three years working with major brands: Redbull, Playboy Energy Drink, Jagermeister, Jack Daniels, etc. She has also been involved with numerous runway shows and has worked with several photographers. She is hoping to keep building her acting portfolio as well as her runway experience.
Here are some of Shayla's credits. For a complete list go to her IMDB page.
Movie
2017 Incontrol, Indian Road Trip
 TV Mini-Series
2015 Agent 89
2014 Klondike