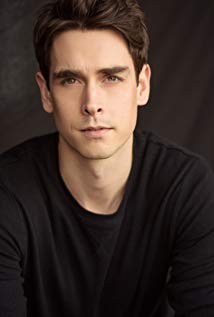 Madison Smith (aka Mado) is a Canadian born actor raised in Northern BC. He completed our Dramatic Arts Program Diploma in 2011 and has an interesting story of how he landed his first gig.
A friend told him Lifetime was looking for actors who looked similar to The Flash's Grant Gustin, so he sent a headshot and got a reply back almost immediately saying the part had been cast. However, about 30 minutes later, he received another email stating he looked closer to what they were looking for and was asked to put a scene on tape. He taped the scene, sent it in and booked his first role by the end of the day. Now THAT'S showing initiative!
Madison gravitates mostly toward comedic roles. He is known for roles in TV series such as "Psych" , "Supernatural" , "When Calls the Heart" and "Aftermath". 
Here are some of Madison's credits. For a complete list go to Madison Smith's IMDB page.
TV Series
2018 NarcoLeap (8 episodes), Salvation (9 episodes)
2017 Miranda's Rights
2016 Almost Actors, DC's Legends of Tomorrow, When Calls the Heart (4 episodes), Aftermath (3 episodes), The Ex You Can't Escape (3 episodes)
2014 Psych, Supernatural
2013 Motive, Cult
TV Movies
2018 Frozen in Love
2017 Deadly Attraction, Ring of Deception
2016 Revenge Porn, On the Farm, He Loves You Not
2015 Garage Sale Mystery: The Wedding Dress, Sorority Murder, The Unauthorized Melrose Place Story
2013 Restless Virgins, Chupacabra vs. the Alamo
2012 A Mother's Nightmare
TV Mini-Series
2015 Mythos