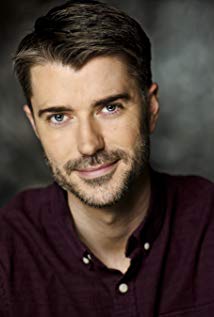 Although from a young age he had an obsession with movies, actors and T.V shows, Jordan didn't start training for acting until he was finished high-school. He had always played sports and was headed to college to study human kinetics, even though he knew acting was what he wanted to do since a young child.
One day while sitting on the set of "X Men" doing background work, he starting talking to another extra that ended up being a local actor in Vancouver. He mentioned to Jordan that he should try acting classes and give the film industry a chance to potentially make him a living. Excited, Jordan took the advice and joined an acting on camera class. He started training for his career in film and T.V. for several years in Vancouver, completing our Dramatic Arts Program Diploma in 2005 and taking private classes with many different teachers studying various techniques.
Feeling he wanted a stronger and more versatile core of training beneath him before he would take on acting as his career, Jordan auditioned for Circle in the Square Theater School in Manhattan NYC. He was accepted and found himself living in New York City 6 months later, studying in the heart of theater city. For two years at Circle in the Square he studied the fundamentals of dance, voice, movement, speech, combat, Shakespeare, and various techniques. Living in NYC also allowed him to take in and absorb dozens of Broadway shows with many Hollywood stars. After graduating from school, Jordan had the opportunity to do many off off Broadway shows and films.
Jordan then decided to leave New York and travel back to Canada to again pursue his love for film, but this time in Toronto. He started training at the pro actors lab and other studios to keep his acting craft and instrument in  tip top shape. So far, over his career has had the opportunity to do many T.V shows, feature films, short films, web-series, plays, music video, and commercials. He is now starting to write short films to try another side of the industry.
Here are some of Jordan's credits. For a complete list go to his Jordan Gray's IMDB page.
TV Series
2018 Murdoch Mysteries
2017 Blood and Fury: America's Civil War
2016 Sunday Funday, Dark Matter
2015 Hardcore Heroes, Nowhere to Hide
2014 Murder in Paradise
2013 Omega
TV Mini-Series
2017 Canada: The Story of Us
2015 Heroes Reborn
TV Movie
2011 Beyond: Messages from 9/11