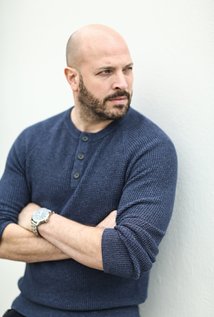 Graham Sheils is a North Vancouver born actor who grew up in Lynn Valley. His diverse acting credits that range from "The Young and the Restless" soap opera to the hit blockbuster, "Guardians of the Galaxy". With over 51 acting credits from the past decade to his name.
After graduating from Simon Fraser University, Graham was later accepted at the esteemed Yale School of Drama, where he trained in classical theatre.
Here are some of Graham's credits, For a complete list go to Graham Sheils' IMDB page.
TV Series
2018 Code Black
2017 The Blacklist: Redemption, Longmire
2016 Scorpion, Days of Our Lives (7 episodes)
2015 Olympus (10 episodes), Lab Rats (7 episodes)
2014 Republic of Doyle, The 100
2013 Arrow, Love Midori
2012 Leverage, The Young and the Restless (8 episodes), The Client List
2011 The Mentalist, CSI: Miami, Alcatraz
2010 The Event, The Whole Truth
2009 Numb3rs, CSI: NY, Nip/Tuck, Medium, NCIS: Los Angeles
2008 General Hospital (25 episodes), Burn Notice
2007 General Hospital: Night Shift (13 episodes), Saving Grace, True Blood
2006 NCIS, Shark
2005 The Closer, In Justice
2003 Fastlane, JAG, Hawaii
2002 Charmed, The District, The West Wing, The Agency, Baby Bob
2001 V.I.P.
Movies
2016 The Recall 
2014 Guardians of the Galaxy
2013 Thor: The Dark World
2007 Yes Man
TV Movies
2002 This Girl's Life
2004 Fearless
2009 Hydra