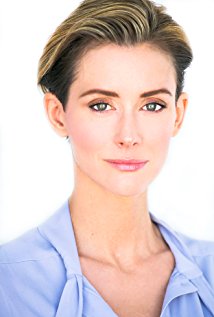 Erika Walter is a very talented actress, writer and director with dual US and Canadian citizenship. She is an Honors graduate from Athabasca University who completed some private coaching and acting workshops with VADA's owner, Simon Longmore.
Erika's talents have landed her some great roles on locally shot TV Series such as "Psych", "Heartland", "Arrow", "Travellers", and "Supergirl." Erika states "I have always loved arts, literature, equestrian sports and I've been blessed to travel for work and to volunteer in over 25 countries and experience the diversity of many cultures. I'm an actress and a writer and I enjoy the collaboration in filmmaking."
Erika is working on a collection of short stories, and a screenplay for a feature film she co-wrote which is now completed.
Here are some of Erika's credits. For a complete list visit her IMDb page.
TV Series
2018 Colony, David and Olivia? (4 episodes)
2017 Supernatural
2016-2017 Supergirl (3 episodes)
2016 Travelers 
2015 Arrow
2014 Heartland
2013 Psych, Bad Seeds
2012 Untold Stories of the ER
2011 White Collar Poet
2010 The Renfield Syndrome
Movies
2005 Brokeback Mountain
TV Movies
2017 All of My Heart: Inn Love