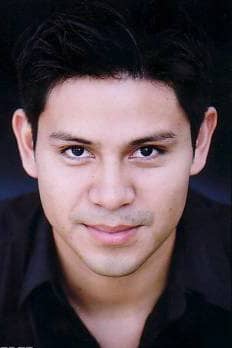 Graduating from our Dramatic Arts Program Diploma in 2008, it didn't take long for Edwin's acting career to take off. In 2009, he booked a lead role in a film called "Open Diaries".
Proving that he has what it takes to make it big, Edwin was nominated for Best Actor in the LA Reel Film Festival for his performance.
Not too long after this booking, Edwin landed a role on "American Pie: The Book of Love". Ever since, he has been unstoppable.
Here are some of Edwin's credits. For a complete list go to his IMDB page:
TV Series
2018 Ice, Beyond, iZombie, The Arrangement, Nina's World (Voice Actor) 
2017 Powerless, Imaginary Mary, Lucifer, Legion
2016 The Magicians, No Tomorrow, Timeless
2015 Standard Action (35 episodes)
2014 Signed, Sealed, Delivered, Rush, Hell on Wheels, Single & Dating in Vancouver
2013 Supernatural
Movies
2018 Overboard
2016 Peelers
2009 American Pie Presents: The Book of Love
TV Mini-Series
2017 When We Rise
TV Movies
2018 Past Malice: An Emma Fielding Mystery, Darrow & Darrow 2
2017 The Art of Us, My Favourite Wedding
2016 Signed, Sealed, Delivered: From the Heart, The Irresistible Blueberry Farm
2015 Garage Sale Mystery: Guilty Until Proven Innocent, Heart Felt