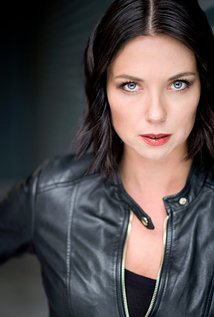 Dominika is a multi-talented, trilingual (English, French, Polish) actress. She came to VADA after completing a Law Degree at Laval University and completed our Dramatic Arts Program Diploma. Soon after graduating she was booking roles on TV series "Hit Man 101" and "Alcatraz". Dominika's next chance was a role on the movie "Last Chance Casting" with her big break coming when she landed a role on "Elysium," starring Matt Damon and Jodie Foster (and former Vada instructor Josh Blacker). Her most recent roles have been on the popular TV series "DC's Legends of Tomorrow" and the movie "Twist of Fate". She has also done a number of corporate commercials for Rocky Mountaineer, Labatt's Blue and Telus.
Dominika is very athletic and this has lead her to work in the stunt side of the business as well. So far she has worked as a stunt woman on "Supernatural" and "The 100."
Here are some of Dominika's credits. For a complete list visit her IMDb page.
Movies
2013 Elysium
TV Movie
2016 Twist of Fate
2012 Last Chance Casting
TV Series
2016 DC Legends of Tomorrow
2012 Alcatraz, Hit Man 101
Shorts
2014 Invincible Spring, The Lat Eve, My Daphne
2013 Reinventing Leonard
2012 Dark World, Van Man, Porter, Fool's Gold
Stunts
TV Series
2016 The 100
2015 Supernatural
2012 Hitman 101