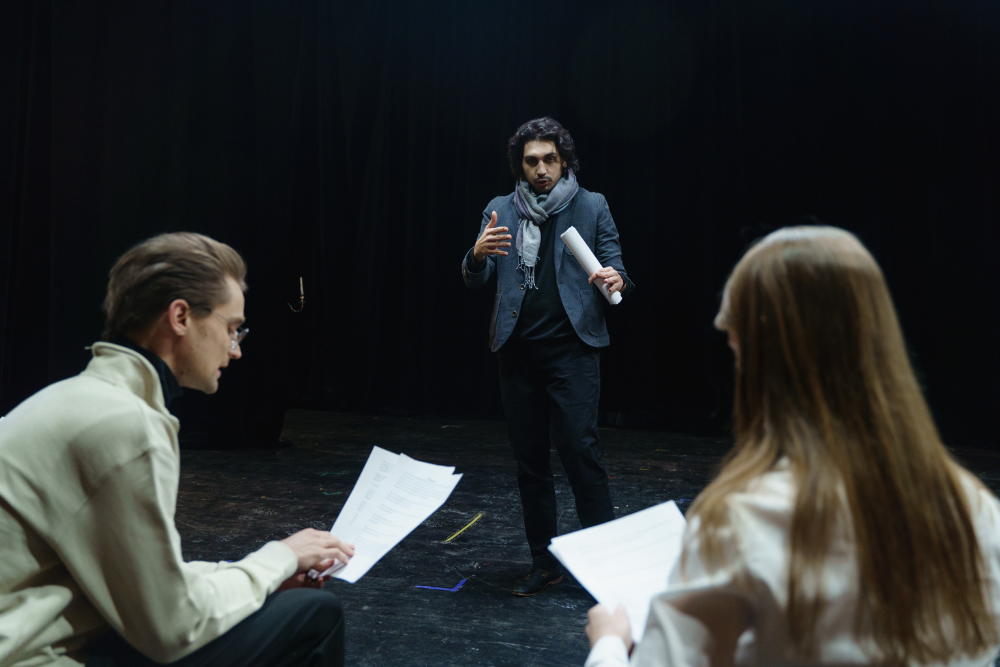 Starting an acting career can be a challenging endeavour, especially in an industry that is so competitive. But with the right preparation and perseverance, it can be immensely rewarding, and you can experience exciting success and have fun while you're at it! The first step is to find yourself an acting school — it's almost impossible to be taken seriously without completing some kind of training. Then you'll need to do things like build your resume and compile demo reels. It's also important to learn how to market yourself effectively because having a strong online presence can go a long way in helping you find jobs. This article is going to take a look at how you can get started on your acting career!
START YOUR ACTING CAREER BY TAKING ACTING CLASSES
The first thing you need to do to start an acting career is to start looking at acting schools and choose the one that suits your needs the best. You'll want to pick a school that works with your budget, fits into your schedule, is accessible or has living accommodations nearby, and has a good reputation and great instructors. Lots of schools have information sessions, so when you find a few that you are interested in, try and attend one of these sessions.
FIND OUT HOW TO CREATE A RESUME AND DEMO REEL
To actually start landing auditions, you will need to create a resume and some demo reels. This is something else to consider when you are choosing an acting school — some schools will have lessons specifically designed to prepare you for these kinds of things, and some schools also list a completed demo reel as one of the perks of attending their classes. Creating an acting resume is different than the more traditional resumes, so these are skills that are important to learn during your schooling. Also, you'll need to have completed an acting program of some kind to put on your resume before you are called for auditions.
BE PATIENT AND PERSISTENT
Finally, to start an acting career, you will need to keep working on your craft and be patient; success won't happen overnight, but with hard work and dedication, you can achieve your dreams. Take additional classes in your spare time to refine your skills if you want, and stay current on industry trends so that you're always up to date. Make sure to build strong relationships with people in the business, such as other actors, casting directors, agents, producers and directors; these connections will help further your career. Last but not least, never give up — having a positive attitude is essential for staying motivated even when things get tough. With enough grit and determination, you can make it in the acting world! Good luck!
Acting can be a tough industry to start a career in, because there are so many other actors out there who want to book roles too. But there are things you can do to get your career started, so don't delay! We hope you found this article helpful.