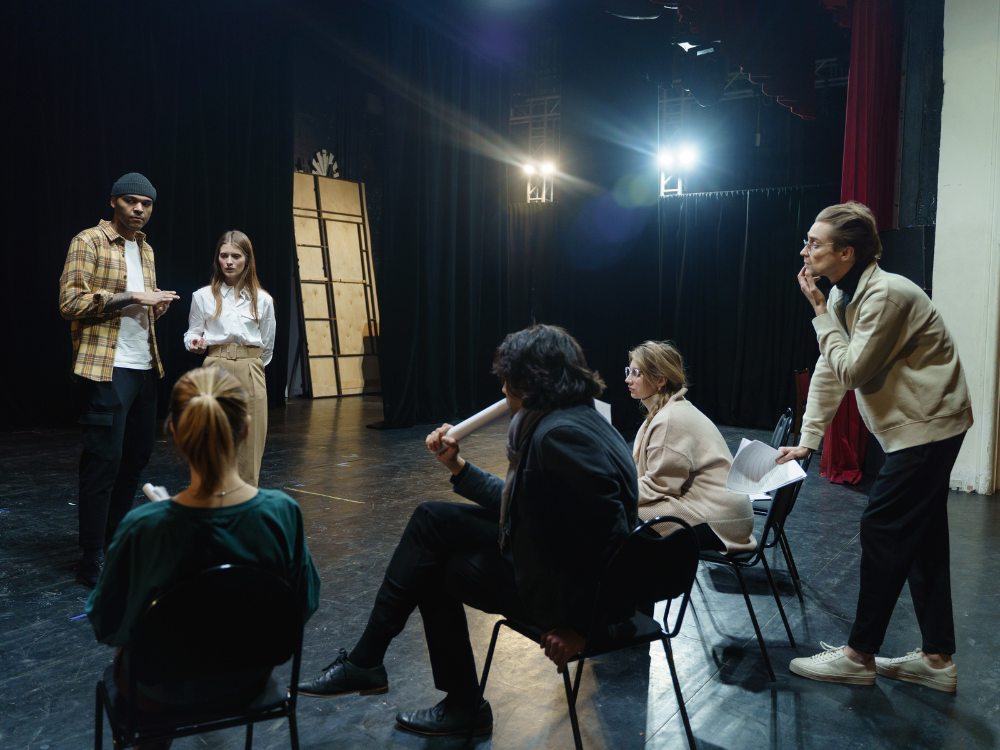 Are you interested in exploring your creativity and honing your performance skills? Do you dream of becoming a professional performer and seeing yourself in television and movies or performing on stage? Acting classes for beginners can be a great place to start for those who want to break into the industry, develop their abilities, and grow both professionally and emotionally. It will also help you get an idea of what the acting industry is like, so you can get a better idea of whether or not it's the right field for you.
WHAT YOU CAN EXPECT TO LEARN IN ACTING CLASSES FOR BEGINNERS
In beginner acting classes, you can expect to learn crucial things about the fundamentals of performing, such as how to develop your different characters, how to project vocally, and how to use your body most effectively. You'll also have the opportunity to practice things like improvisation and scene work with other performers, all while receiving important feedback from your instructor. Depending on the type of program you attend, you might even learn things like voice over work or musical theatre.
You should also learn other important aspects of the industry that not everyone thinks about, such as how to prepare properly for auditions once you have completed your training. A good acting class for beginners should teach you all the ins and outs of having good headshots professionally taken and how to apply to become represented by an agent. You should also be prepared for appearing before casting directors and creating digital audition tapes and submissions. It is also important to learn about demo reels and what role those will play in your career.
WHY ACTING CLASSES FOR BEGINNERS ARE HELPFUL
Not only will acting classes for beginners help you to learn important acting techniques that directors will look for, they will also help you to improve your confidence on stage or on camera. Not only that, but they can also help you in day-to-day situations – just think about all the ways learning to act can also improve your public speaking and presentation skills, or even just help you to express yourself clearly in everyday conversation. The skills you learn in acting classes for beginners will be imperative to standing out in auditions, which tend to be very competitive. Finally, casting directors will want to know that you've taken some kind of training. If you have not attended any classes, it is very unlikely that you will be able to perform as effectively as someone who has undergone training, and casting directors and other professionals like to know that you are serious about your craft.
So why not give it a try? Search for beginner acting classes in your area, or visit a few local colleges, and see what resonates with you. Who knows – maybe you will discover a hidden talent or passion that you didn't know existed. It's never too late to learn something new and have fun while doing it. Happy performing!