Gain Insight from Prominent Professional Casting Directors
Casting Director Workshops in Vancouver, BC
Why Attend a Casting Director Workshop?
Casting Director workshops offer a rare opportunity to gain valuable insight on how to present yourself in an audition, improve your craft and auditioning technique, while learning about the business from a Casting Director's perspective. You also learn how to approach Casting Directors with regard to contact and how to best publicize yourself.
Some of the biggest benefits will be the growth in confidence and technique you achieve and the reduction of stress or fear you'll feel going into an audition just by having met a Casting Director and understand where they are coming from. These workshops provide new actors a place where they can ask questions about the job of casting, their practices and auditioning, in general. They present the opportunity to practice being in front of a Casting Director and get feedback on how to do the scene effectively, as if it were a real audition.
I attended my first Casting Director Workshop with Catharine Falcon through VADA and I couldn't be more pleased with the experience! Catherine Falcon was so supportive & encouraging to all the actors as well as, so open/honest with the do & don't list for actors during auditions. This Workshop is such a valuable experience towards my craft & compliments the acting classes I'm currently taking at VADA. I would encourage any actors who are wondering whether they should attend Casting Director Workshops to go for it!
Applying to Attend:
Those wishing to attend the Workshop will need to email the school. Applicants will be asked to send the following items:
Actor Resume
Professional Headshot (Current)
The School Registrar will follow up to confirm receipt of your emailed items and will let you know if you are selected for the workshop.
Note: We receive a large amount of applications for Casting Director Workshops and the workshops often sell out in less than a day.
If Selected:
If selected to attend a workshop, you will be contacted by the School Registrar, at which time you will receive instructions on how to pay the Workshop Fee. Please Note: No refunds will be issued for those wishing to cancel their seat in a Workshop Fee, once the fee has been paid. You may however get someone else who is qualified to attend to take your place. In such cases, School Registrar must be informed immediately.
The Casting Director will be sent the resumes and headshots of all those who have registered.
Scenes will be sent to each actor a couple of days in advance of the workshop by our School Registrar. Scenes will be assigned based upon gender and age demographic (acting age range).
Scenes may include sides from a production the Casting Director recently casted, may be planning to cast, or general sides from their own database.
You will be expected to have rehearsed the scene and memorized the lines "off book" (from memory) before attending the workshop.
Workshop Format:
While every Casting Director will have their own way of doing things, the general format followed will be:
Casting Director introduces themselves, their career, productions they have been involved with, actors they've cast and any projects they may be working on at present.
The order the actors will perform their scenes will be decided by the Casting Director
After each performance, Casting Director will give the actor feedback (notes) on how they could improve their performance
Actors will perform the scene once again incorporating the feedback given
After all actors have performed, the Casting Director will open up the floor to a Q & A session to answer questions about the industry, their casting process, do's and dont's of auditions, etc.
There will usually be some short breaks during the session to refresh as well.
I wanted to say how much I enjoyed the Casting Director Workshop with Catharine Falcon. She was awesome! Very informative. She answered all the questions in a real and practical way. Giving us great detail and information that will be very useful to us. Being able to see the inside scoop into the casting director process was very cool. Catharine got rid of any misconceptions and fillers that we may have wanted to bring into an audition room floor and really showed us what to focus on to have a smooth and successful audition, to walk into those doors being authentic and allow ourselves to deliver our best work. I felt I became a better actor from the experience as a whole being around other dedicated actors and seeing them handle their own pressure, then deliver. Sometimes creating the right platform and setting the stage is what really allows an actor to bring out his best and that's why I was very thankful to have walked through those doors at VADA and studied to become an actor.
Previous Casting Director Workshops held at VADA Studios
Catharine Falcon
(Falcon/Narine Casting)
Ann Forry
(Ann Forry Casting)
Judy Lee
(Judy Lee Casting)
Candice Elzinga
(Candice Elzinga Casting)
Jackie Lind
(Jackie Lind Casting)
Bim Narine
(Falcon/Narine Casting)
Paul Weber
Paul Weber Casting (Los Angeles)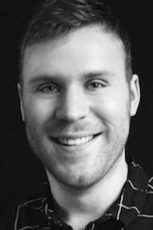 Kris Woznesensky
(K&K Casting)